Photography tours are great for carrying the memories of a place with you. Think about it! With photographs, you capture the beauty of a place that stays with you forever. Over the past few years, with the rise of social media and the subsequent popularity of social media influencers, everyone has become all the more interested in travelling and photography. Also, photography tours prove to be just the right getaway for all of us leading our regular and monotonous lives. They bring back a sense of freedom and romance into our day-to-day reality.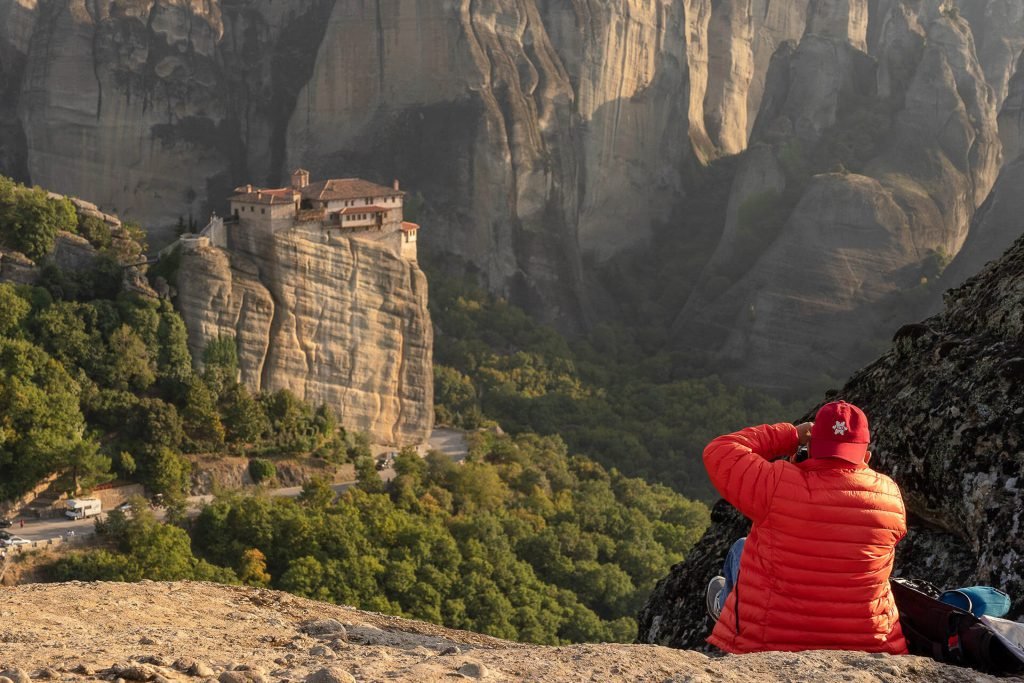 So considering all that, here we have compiled a list of the six best places for photography tours in India. Read on.
Varanasi
Varanasi is one of the most colorful and fascinating places in India. With the burning of pyres at the ghat going on throughout the night, it gives new meanings to the concepts of liberation and 'circle of life'. There is also a rustic charm to this city which delights all the photography enthusiasts looking for that perfect shot. Honestly, you don't need to look for a perfect shot in Varanasi. Just randomly click anywhere while taking a boat ride on the Ganges and you will get amazing pictures. A photograph needs to tell a story that would captivate the viewers. Here you will get as many stories as you want and even more at every step that you take. Be it the temples, or the ghats, or the river, Varanasi has an old-world feel that never ceases to amaze you.
Ladakh
If you are interested in landscape photography, then Ladakh is the perfect destination for you. There are snow-capped mountains and the clearest of skies and water everywhere you look.  It is also considered to be one of the most popular adventure destinations in India. There are all kinds of adventure activities happening here throughout the year. A number of people visit the monasteries here to get some beautiful and interesting pictures. There is also the Pangong lake where they halt to take photographs during the night. Some of them prefer this place for wildlife photography as well, since some of the most unique animals can be found here.
Hampi
A World Heritage Site declared by UNESCO, Hampi in Karnataka, is the most exciting place for those photographers who love ruins. There is something about such a place that evokes curiosity, A photograph featuring the ruins of the old monuments, temples and boulders cannot but turn out grand and intriguing. Many might find this town a bit spooky in the beginning but it slowly and surely grows on you. Other than the ancient monuments and temples, the Hampi Bazaar is also a great place to click some cool pictures.
Agra
Like we all know, Agra is home to one of the greatest wonders in the world, and even if there wasn't much to see here other than that, it would still be a photography hotspot, such is the allure of Taj Mahal. Photographers from all over the world come to witness and capture the beauty of this majestic mausoleum. The best time to click pictures of Taj Mahal is during sunrise and sunset. Besides Taj Mahal, other attractions that make the place worth visiting are Agra Fort and Yamuna River. If you want to capture the local life here, you can visit the local markets or you can go for a ride on the Yamuna river. Try to be as subtle as possible, so as not to irritate the locals.
Assam
Wildlife photography enthusiasts must visit Assam as it has some of the best national parks and wildlife sanctuaries in the country. Kaziranga National Park, in particular, is a World Heritage Site and is home to the most exotic flora and fauna out there, including the rare one-horned rhinoceros. It is undoubtedly the most popular wildlife destination in the country. Besides this park, there are other wildlife sanctuaries such as Nameri National Park, Manas National Park and Pobitora Wildlife Sanctuary. Manas National Park is also a World Heritage Site and has a large population of tigers, elephants and various other exotic species of birds and animals. The Nameri National Park has more than 600 species of trees and flowers as well as over 300 species of birds. So, if you are interested in capturing floral beauty and colourful birds, this is a must-visit place for you. Last but not least, the Pobitora Wildlife Sanctuary has a large population of one-horned rhinoceros and also has more than 375 species of birds. Apart from being a great wildlife region, Assam also has picturesque views throughout its landscape and one has to visit this part of the country to know more about its beauty.
Rajasthan
There is more to Rajasthan than Mount Abu. Mount Abu is undoubtedly a very picturesque hill station with misty mornings and lush greens, but Rajasthan is not limited to just that. There are beautiful forts throughout Rajasthan, which are built with golden brownstones so that they shine like real gold during the daytime. Those who have visited the place know that it is indeed a sight to behold and one must carry a DSLR to capture their glory in full form. Also, if you think you have seen enough of greenery for some time, go to the Thar desert to experience something very different altogether. Also, sands and camels do make for incredible pictures.
Conclusion
So, this was our list of the top places to visit for photography tours in India. There is something unique about each of these places and you will always take away a part of them with you when you capture them in your camera. We hope that you found this article useful and you will visit all of these places to add on to your photography collection.