No, it won't rot your brain! Netflix has made educational programming cheap and easy to find. Whether you're dealing with preschoolers or high schoolers, there is something that will get their attention and educate them at the same time. So, if you're an instructor, use these to entertain and teach students (even those who like to cheat and you often use https://researchpapers.io/plagiarism-checker/ to make sure their homework is original). Parent? It works just as well! Just hit the play and let Netflix do the rest.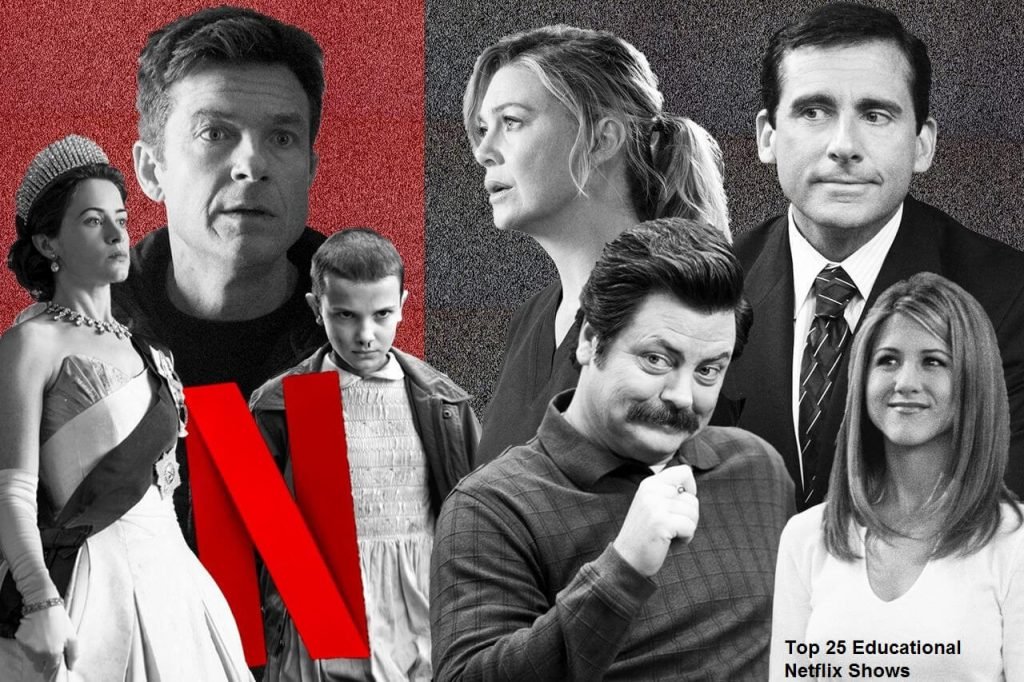 1 – Sesame Street
Something that multiple generations have grown up with, Sesame Street teaches a variety of topics for the preschool age group. Not only shapes and colors but also essential social lessons.
2 -Bill Nye, the Science Guy
Bill, Bill, Bill! Another old favorite show has found a home on Netflix. Let Bill Nye entertain your kids with science with numerous episodes spanning different topics. He is, after all, the Science Guy.
3 – The Magic School Bus
Let the kids hop into that mythical giant yellow school bus with Ms Frizzle. Every episode is a wondrous journey to some new topic, perfect for all ages.
4 – Ask the Storybots
The kids will enjoy the stories as curious robots look for answers to kids' questions. You'll enjoy the celebrity appearances. Everyone will like the music videos at the end!
5 – Brainchild
Another great series on science. Learn about germs, emotions, and more. This relatable series is excellent for any occasion.
6 – Octonauts
A child-friendly way to learn about the sea and the life that it holds! Great for preschoolers, but elementary school kids (and, secretly, many high schoolers) will love it.
7 – Super Why!
Do you want to hook kids on reading? Super Why! can help. The four friends living in Storybook Village will lead them through the books that they jump through for a more interactive experience.
8 – Sid the Science Kid
Follow Sid as he searches for science questions. The episodes focus on a single issue and end with a great, kid-friendly explanation.
9 – The Cat in the Hat Knows a Lot About That
The Cat teaches kids in this animated feature, discussing a lot of facts and phenomena connected to environment, science, and creatures.
10 – Daniel Tiger's Neighborhood
This show focuses on Daniel Tiger and the people in his neighborhood. It focuses on preschool topics, such as sharing.
11 – The Who Was? Show
A great way to teach history to teens and preteens, The Who Was? The show brings historical figures back to life in this live-action sketch comedy show.
12 – Wild China
A six-part series shows the many varying landscapes and environments of China. Great for geography lessons.
13 – Life
Learn about all the different forms of life in this BBC series. It teaches various aspects of creatures' living (including the gross and bizarre) in a captivating way.
14 – Brain Games
Combining game show and puzzle-solving skills, any student will love this series. As they solve the puzzles, their brains will get good exercise. Be prepared for shouted answers.
15 – Kevin Hart's Guide to Black History
Hosted by what is probably a familiar face, this is an excellent addition to either Black History Month teachings or everyday lessons.
16 – The Boy Who Harnessed the Wind
The true story of a boy that saved his village by building a windmill. Perfect viewing for middle or high schoolers.
17 -Bill Nye Saves the World!
Bill again? Yes! Better for teens, this series focuses on dispelling some scientific myths and covering modern topics in a scientific view.
18 – Carmen Sandiego
Where in the world is Carmen Sandiego? She's on Netflix, now! This series follows the titular red-hated super thief as she goes on international escapades, teaching kids in the process.
19 – Encounters at the End of the World
A documentary from filmmaker Werner Herzog, who travels to Antarctica. There he discovers beautiful, mostly-untouched, frozen landscapes that even inattentive kids will find captivating.
20  – American Experience
This takes dry history and shows the juicy reality that made America what it is today. Preview some episodes before showing to younger children.
21 – Planet Earth
The most expensive documentary ever produced by the BBC Natural History Unit, Planet Earth, narrated by David Attenborough, is a must-see series for everyone, child and adult alike. Learn about the Earth's creatures in this fantastic series.
22 – Abstract: The Art of Design
Great for those interested in art, computers, or both, Abstract: The Art of Design delves into the modern side of these art forms with some of the best world-renowned designers.
23 – Our Planet
Another David Attenborough series, this is a great partner to the Planet Earth series. Your kids will learn all about our planet and the remaining wilderness areas as well as animals inhabiting them.
24 – Departures
This is the way to get high schoolers interested in geography and other cultures. Follow two friends, Scott Wilson and Justin Lukach, as they travel around the world. They're "slacker dudes", something a lot of teens will appreciate.
25 – The Adventures of Figaro Pho
Did you know that the fear of hiccups is called myoclunusdiaphragmaphobia? A great way to introduce psychology, an underrated education topic, isn't it? This show follows Figaro Pho, who has a phobia of almost everything. Don't let the animation fool you, high schoolers love it!
Conclusion
High schoolers, preschoolers, and everyone else in between, Netflix has an educational show that will suit any audience. Whether you use it as a reward, a teaching aid, or a distraction, it's a valuable tool for teachers, parents, and many others.