A YouTube channel is a great hub for businesses and companies that involve generating more video content. But just like your websites, even YouTube channels needs proper Youtube video optimization services to ensure that your videos are discovered by the viewers searching for relevant content on YouTube.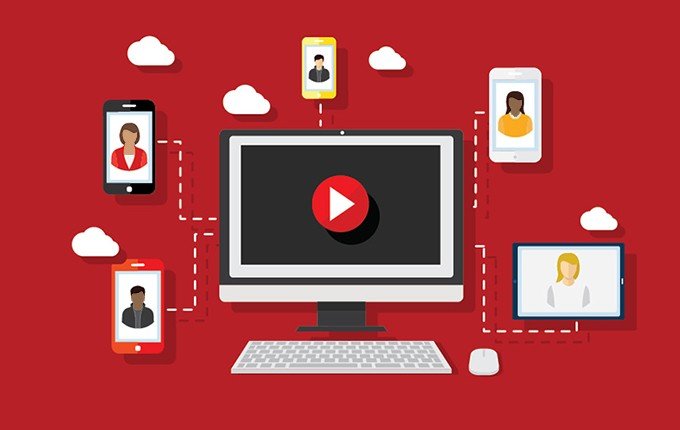 Any Professional SEO Company would recommend you to make the most out of the following SEO optimization tips for generating more YouTube traffic:
Also Read: Latest Video Marketing Tips in 2019
Optimize Videos' Meta-data
Metadata is basically the information that you enter about your video to describe it to the viewers. The metadata consists of meta title, descriptions and tags on your videos.
You need to optimize these major sections of the video content to increase the ranking of your videos on both Google and YouTube.
Correct Title for Videos: You need to use the correct video title using key phrases that people search for finding a video. You need to make natural titles with relevant keywords using YouTube's Keyword Suggestion Tool.
Video's Description: Each video must contain a lengthy description stating what the video is all about. It must also use relevant keywords to let the search engines find the video content for viewers.
Add Tags to Videos: You also need to add relevant tags to your videos. The tags must naturally fit into your description or title, along with specific keyword phrases.
Use Descriptive Playlists
Playlists allow you to arrange your videos on your YouTube channels into groupings based on a particular topic of your choice. There are many advantages of using playlists for organizing your video collection and also to increase your visibility.
When it comes to arranging and grouping the videos of a similar topic, you must choose a keyword that focuses on title and description correctly for the specific playlist. If you group your videos together based on a relevant topic, videos are more likely to get more traffic due to YouTube's search algorithm.
Make Use of Annotations
YouTube annotations are used to add interactive commentary options to your videos. They serve as a call to action on the video content for helping viewers complete certain tasks, such as subscribing a particular channel, pausing the video, adding a comment and watching more videos, as well as following your brand on Instagram, Facebook or Twitter.
There are six types of annotations that help in driving more interaction with your videos, and each annotation has a different purpose.
The Speech Bubble: It serves as a way of adding extra text not mentioned in the video but it is important to make the user aware of it. For instance, to add a speech bubble when someone is talking during a video is to make viewers aware of the additional content that the YouTuber may have discussed already in another video. Viewers may click on that additional video content to find more information while bringing more traffic to your website.
The Note: It is a simple square that is used for entering text and links to other YouTube features, such as a speech bubble. This annotation gives professional look to your channel and is an easy way to present links to related destinations like your company's Twitter account or website.
The Title: Users can customize the font, colour and size of their title box, as well as cut their videos in certain sections with certain subtitles. This annotation is helpful for branding purposes, as it clarifies the user about the video content.
The Spotlight: It is just like the note annotation, as it allows the users to link various aspects of YouTube network with text or without text. The only difference is that it highlights a section of the existing video.
The Label: It is a combination of the annotation and spotlight. It acts as a frame with specific space below to add caption or link.
The Pause: It is simply to freeze the video for a period until you resume it to play again. It is useful to help emphasize a specific part of a video that may be beneficial for viewers.
Consistent branding
Branding is very important, no matter what your YouTube channel is about. Some of the useful branding features are free and you can make the most out of these features. Customizing the background of the YouTube channel, creating a custom header and showcasing other social networks are some important features of YouTube Branding.
Author Bio
Vishal Vivek is the co-founder and CEO of a well known Indian Digital Marketing, Web Design and Social Media Marketing Company, SEO Corporation. From being an insomniac workaholic spending nights in the office to taking risky vacations in the Himalayas, Vishal has done it all and excelled at it. When he's not reading corporate writing and organized crime novels, he's usually found petting random stray animals.