You are hearing about telemedicine everywhere and presently this service has gained a lot of popularity in the healthcare industry. Earlier people have to visit hospitals and spend time in the waiting rooms in the hospitals for an appointment and meet clinician. But the development of telemedicine software programs has made it possible for people have 24*7 accesses to the medical facilities and reach clinician. It is very popular for providing medical services in the underdeveloped countries which faces a shortage of these facilities.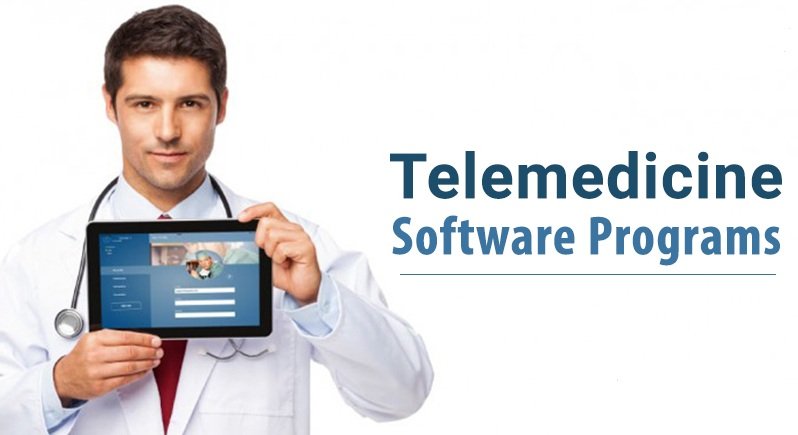 Telemedicine
Telemedicine is a process of rendering healthcare and clinician-related services to the people situation in remote and distant areas. These services are rendered using telecommunications and information technology with the help of internet. People can avail this facility as long as they are connected to the internet. The services can be accessed via mobile phones and computer systems. In countries where there is a lack of clinicians' services and people don't have direct access to healthcare, these services prove to be a blessing.
Also Read: 5 Ways Field Service Data Can Improve Your Business Intelligence
Telemedicine application is also gaining popularity among the people living in developed areas. People who do not have to visit a doctor in person can utilize these apps. Individuals are giving preference to online schedule their appointments so that they need not spend time in hospital waiting rooms. The approach is very useful in cases where there is a minor issue but needs immediate medical attention.
Reasons for telemedicine for being popular
Remote monitoring: telemedicine is of great use in remote monitoring of patients located in remote locations. It reduces the need for patients to visit hospitals. It helps in reducing the medical cost of paying a visit to the hospital.
Reduced distance between clinician and patient: These services have acted in a great way to reduce the distance and geographical barrier between the clinicians and patients. Patient living in remote areas can consult a certified clinician online with the help of this technology.
Reduced cost: telemedicine has facilitated patients with a reduced cost of traveling to see a physician and also saving time. Clinicians are also able to provide their services online and can properly utilize time in consulting more patients.
Enhanced patient experience: it has aided in the improvement of the patient's experience with the healthcare providers. These services provide patients immediate attention and also provide facility to schedule an appointment online at the patient's and clinician's convenient time.
Improved healthcare quality: only clinicians that are expert and certified are allowed to provide consultation. Healthcare systems have to provide services in compliance with many regulations and standards so that patients get quality care and solutions.
Services provided by telemedicine software
Online scheduling: Patients are able to fix an appointment using the internet and schedule an online video call with the clinician or respective specialist.
Store and forward: This software has the facility to save the details of patients and vitals and forward to the clinician. These services are very helpful for the specific cases like diabetes where records are to be taken into account for further consultation.
Video conferencing: It provides the facility for communication via video conferencing between clinician and patients. It is very beneficial in derma related situation and especially in psychiatric services. And where a general clinician feels need to consult a specialist, it can add another member on the call for specialist consultation.
Mhealth: Mobile health is gaining popularity among the user, they are able to access services from mobile devices from any location and anytime.
Integrated billing: after the consultation and remote visits healthcare providers are able to integrate bill to the patients.
Virtual visits: with this software of telemedicine doctors are able to pay virtual visits to patients after scheduling an appointment.
Telemedicine software is changing the way of imparting healthcare services and whole scenario of this industry. They are gaining popularity among the people because of easy access and less complicated procedure. It is also providing a platform to Healthcare providers all around to collaborate and increase the health awareness. SISGAIN is a well-known name in the IT industry for providing software solutions for various industries. The company is serving clients all around the world.
Services offered by SISGAIN
We develop applications for both Android and IOS platforms.
Apps are based on latest technology and developers follow the latest industry trends.
Customized applications are designed as per the needs of clients.
Our developers follow HIPAA standards in the development of all the healthcare software.
Data security is our first priority in app development as lots of data is saved and exchanged. All the data is encrypted.
Author Bio:-
SISGAIN Content Team is consisting of online media enthusiasts and bloggers who closely follow the latest Career Guidance, Apps Development trends and online marketing trends in all over a word. We write about various related topics such as Career Topics, Job search and much more.